FROM THE YARN TO THE ROPE.
It all starts in a small village and unfolds as she could never have imagined.
THE AKHA CULTURE, HER CRADLE.
In the lush, mountainous region of Chiang Rai, nestled within the Akha community, grew Nicha.

From a young age, she learned the craft of sewing and embroidery, honing her skills with delicate precision.

But her connection to nature was just as strong, as she spent her days between farms, rivers, and waterfalls. These memories still naturally bring a smile to her face and serve as a constant inspiration for her art.
FROM THE LUXURY HOTEL IN BANGKOK TO THE CREATION OF MACRAME BY NICHA
After studying hotel management and working for many years in Bangkok's luxury hotels, Nicha discovered macramé and fell in love with its intricate and versatile patterns.

She then delved into and studied traditional Chinese and nautical knot techniques, discovering a world of endless possibilities.

Naturally, she combined her hospitality skills with her passion for crafting, creating one-of-a-kind designs from rope, the big sister of yarn.
TO THE STANDARD HOTEL, CENTRAL MALLS AND SUPALAI Cie
Nicha went on to found Macrame by Nicha, a company that specializes in creating exquisitely designed rope.

Within months, she had created a complete interior design collection and began working for prestigious brands such as the Standard Hotel, Central Malls and Supalai Real Estate.

Her success allowed her to build a team, but she did not forget her roots.
THE AKHAS AND THEIR GOLDEN FINGERS
Nicha knew that the Akha community had untapped potential and wanted to give back.

She began working with Akha women in need, helping them develop their skills and realize their potential.
Hardworking, dedicated and detail-oriented, the Akha have talents that are an unsung asset to Thailand.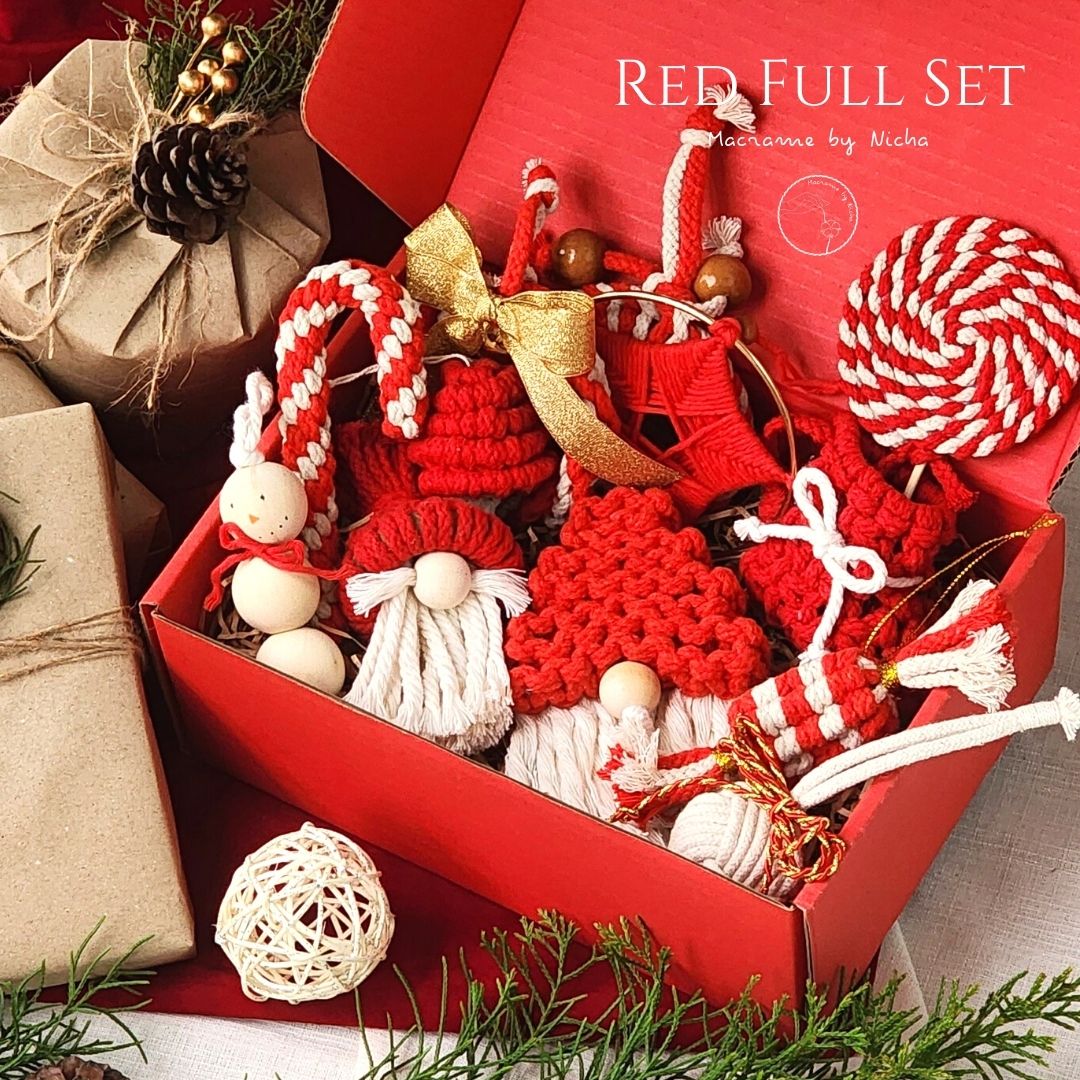 CONTEMPORARY & ECO-FRIENDLY DECORATIONS
Among her many projects, Nicha teaches the art of macramé to her Akha team, especially for Christmas and Mother's Day gifts.

Through the skilled hands of her team, she aims to create environmentally friendly products in a contemporary style unmatched in the world.

Dream, passion and skill have made Macrame by Nicha what it is today. Through her work, Nicha wishes to share her love of nature, craftsmanship and the beauty of the Akha culture.
Through her work, Nicha wishes to share her love for nature, for crafts and for the Akha community.
If you would like to know more about her creations, contact Nicha here:
CONTACT NICHA NOW